Reduce the Time it Takes to Identify and Address Risks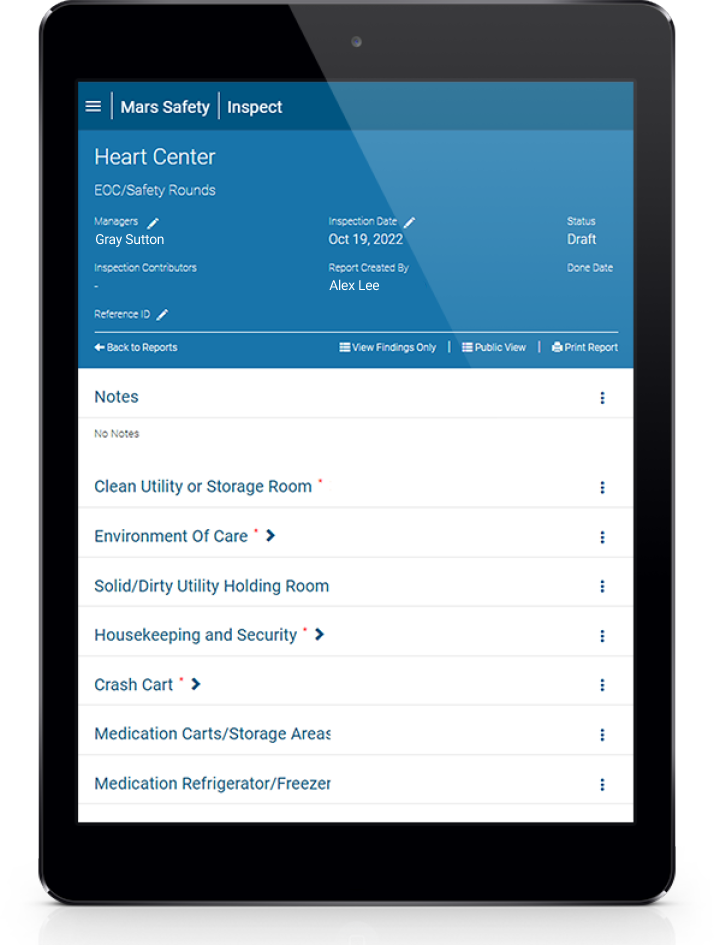 Drive Safety and Compliance Across Your Organization
You can identify areas of improvement with easy-to-view analytics on trending issues and compliance rates, and with on-demand reporting, you can be audit-ready with minimal time and effort. With an easily searchable historical record of all inspections, finding past data by location, auditor, or inspection area is fast and efficient.

Improve Efficiency with Mobility, Collaboration, and Communication
Our mobile app accommodates individual and team inspections and even works without Wi-Fi or LTE. Inspections are efficiently driven to completion with automated email notifications, severity assignment levels, task routing to external departments, and shareable, view-only versions for escalation.

Take Control of Your Inspection Questionnaires
Update and adapt your inspection questionnaires any time to stay compliant with new safety regulations—at no cost and without IT assistance. Setting up inspections is as simple as accessing our library of hundreds of expert-reviewed, ready-to-use questionnaires, or you can create your own.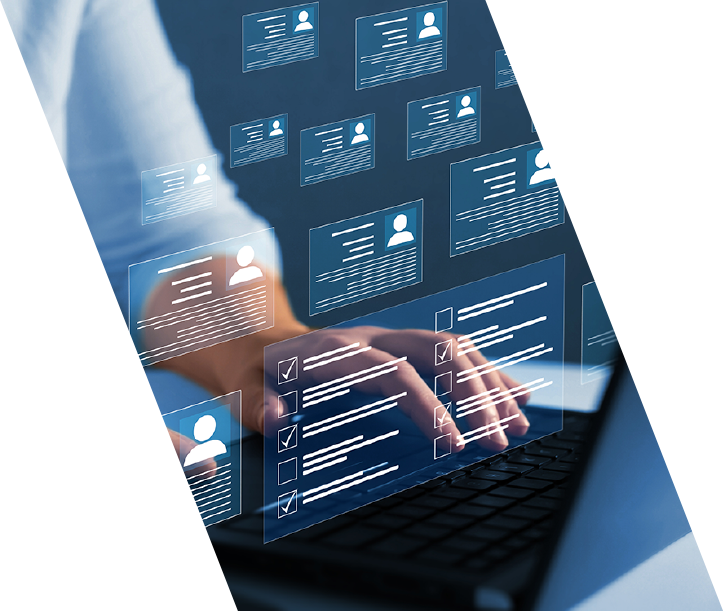 Dedicated to Cyber Resiliency and Data Integrity
RSS protects client data in accordance with HIPAA security regulations. From safeguarding our applications against vulnerabilities and threats, to encrypting data, to ensuring our team adheres to the latest system hardening standards, we take the security of your data as seriously as you take your commitment to safety and compliance.