November 29, 2023
11 a.m. (PST)
Musculoskeletal disorders (MSDs) are common and costly, posing a significant financial burden on US companies. In this session, we will explore how the University of California is addressing musculoskeletal health through systemwide initiatives. Learn how proactive ergonomic risk assessments can serve as a vital strategy for identifying potential problem areas and facilitating practical workplace adjustments. Participants will leave with insights on leveraging these resources to make informed decisions, create a healthier work environment, and encourage employees to adopt habits that prevent and alleviate MSDs.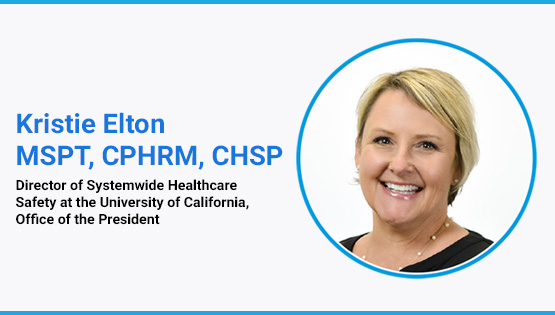 Inspections in a Healthcare World Webinar
September 13, 2023
11:00 a.m. (PST)
Learn how UC Davis Health, EH&S and Pharmacy Services, has leveraged technology to strengthen their EOC Rounding and Medication Security Programs.
RFID Barcode Best Practices Webinar
July 18, 2023
11:00 a.m. (PST)
RSS has been using Radio Frequency Identification (RFID) tags since 2018, gaining considerable experience and client feedback from over a million users. In this webinar, we discussed the impacts of using RFID in a laboratory setting and why the tags 'stick out' from the container. We also covered the features of the RSS tags, demonstrate how to attach them, discuss scenarios when individual RFID tags may not make sense, and shared different approaches to address unique inventory problems that may arise.
Fostering a Forward-Looking
Lab Safety Program
April 21, 2022
11:00 a.m. (PST)
Learn how safety professionals from UC Davis (UCD) strengthened their approach to lab safety. By fostering better working relationships and leveraging technology, the UCD team increased compliance and built strong partnerships with researchers and staff.
MAQ Informational Q & A
with Risk and Safety Solutions
Event date: Jan 27, 2022
To identify MAQ compliance, you need to understand the Maximum Allowable Quantity limits and how they compare to your chemical inventory amounts. In the following MAQ informational Q&A session our MAQ expert, Russ Vernon, Ph.D., answers some burning MAQ questions.