Challenge:
After two investigations of microtome-related injuries, the General and Occupational Safety team, led by EH&S manager Becky Grunewald at UC Davis Environmental Health & Safety, decided to act. Becky and her team aimed to enhance training and control measures concerning microtome use. However, they anticipated that defining who would be impacted and creating a seamless rollout were hurdles that would need to be overcome to ensure successful change management.
Solution:
The General and Occupational Safety team had already used the RSS injury & illness reporting solution to reveal that microtome injuries had occurred. To address the issue, the team agreed with the Lab Safety Review group that it would be important to support their plan with data about the potential for injury as well as to target only the groups that needed to make the change. They began by going to the RSS laboratory hazard assessment solution.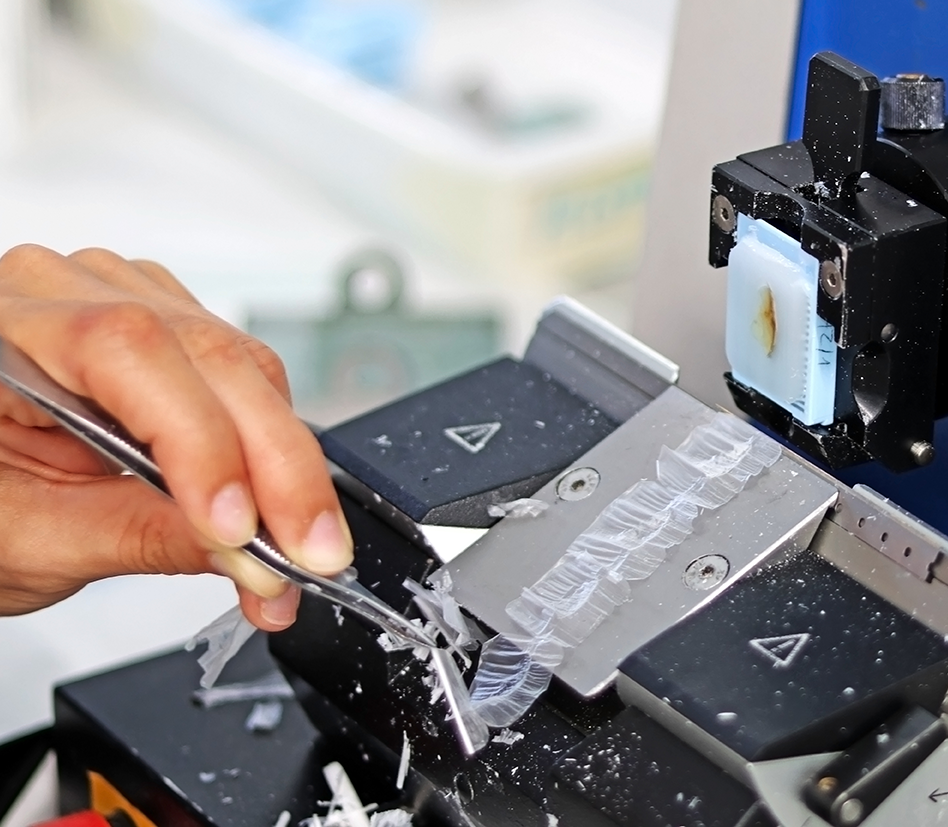 UC Davis labs routinely record the hazard types in their labs through mandatory lab hazard assessments. Becky and her team knew that microtome use was one of the questions on the assessment. Using the RSS analytics dashboard for laboratory hazard assessments, Becky generated an on-demand report and discovered that about 30% of labs had reported using microtomes. With this information in hand, Becky's team could now tie the substantial use of microtomes and the injury rate to the need for change.
To prevent future microtome-related injuries, the team implemented several control measures for labs including updated SOPs, training, and new safety equipment and PPE.

To validate the adoption and use of the new control measures, the team turned to the RSS inspection solution and added new microtome use and safety specific questions to the lab inspection checklist.

The RSS inspection solution allows for two kinds of inspections: self-inspections and safety professional-led annual inspections. During the first stage of the rollout, Becky's team added the new questions to the self-inspection checklist. This enabled lab personnel to become familiar with the new requirements, make necessary adjustments, and offer feedback before their annual inspection. The second stage involved inspectors asking the new questions during the labs' annual inspection.
Benefits:
Staged Rollouts – Updating self-inspections first gives people time to prepare and digest new changes before confronting an annual inspection.
Curated Email Lists – Laboratory hazard assessment analytics can provide information about users based on hazard-specific information and their email addresses so that changes can be communicated to only those who are impacted.
Flexibility – RSS solutions for laboratory hazard assessment and inspections are easily updated so assessment answers and inspection checklists can adapt as a safety program evolves.
Comprehensive Package – Fully implementing the RSS laboratory hazard assessment, inspection, and injury & illness reporting solutions allows for rapid data collection, easy verification of compliance, and smooth change management.
Results: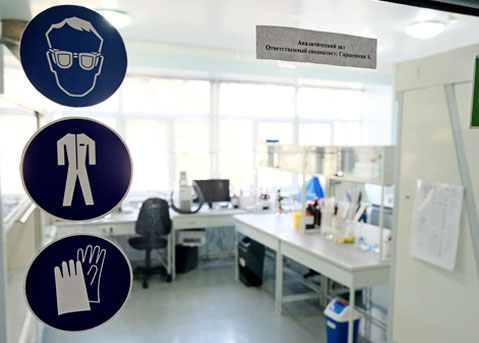 Post-Rollout Reporting – Since the new implementation on January 1, 2023, there have been no reported microtome injuries.
Increased Awareness and Discussion – Since the implementation, Becky and her team have observed increased awareness and discussion concerning microtome SOPs.
Improved Data Accuracy – An added benefit of the change was the identification of labs that no longer had a microtome or had incorrectly indicated that they did on their laboratory hazard assessment. Those labs were able to easily amend their assessments.
Improved Collaboration – All parties involved were able to provide feedback after the self-inspection which helped annual inspections go more smoothly.