Challenge: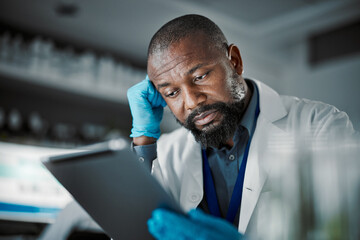 The responsibility for closing inspection findings at UCSF Health fell on Unit Leaders or designated responsible persons (RPs) who already have a multitude of daily tasks. After receiving inspection reports in RSS Inspect, RPs manually opened service requests in ServiceNow for deficient items that Facilities Management needed to correct before they could be closed in the inspection report. This step caused delays in opening service requests, resulting in deficient items remaining unresolved in Inspect for much longer than necessary.

To improve resolution-time data, the Safety Office developed a workflow that included requesting a regular report from Facilities Management of all resolved work orders and then closing those in Inspect. Overall, this multi-step, fully manual process created confusion that resulted in extra work, delays in incident resolution, and unreliable data in the analytics report.
Solution:
Determined to improve the safety inspection process and foster better communication, UCSF Health met with Risk and Safety Solutions to discuss and work on the feasibility of automation between RSS Inspect and ServiceNow/Maximo. The integration of these platforms would allow data to automatically move to and from, eliminating the need for RPs to manually open ServiceNow tickets and close incidents in Inspect. The collaboration between UCSF Health and RSS aimed to streamline safety inspections, enhance data accuracy, and facilitate a more efficient resolution of deficient findings.
Benefits:
Improved Accuracy  – ServiceNow/Maximo tickets now contain complete and precise information, including photographs, thanks to the automatic transfer of relevant data from RSS Inspect to the Facilities ticket. This reduction in incomplete or inaccurate information led to fewer calls and inquiries between Facilities and the Safety Office.
Time Savings – The integration eliminated redundant tasks for all parties involved. With inspection data automatically captured in ServiceNow/Maximo, responsible persons no longer need to open tickets manually or resolve deficient findings individually. This time-saving measure increased overall productivity and efficiency.
Ease of Access – Users no longer need to access multiple systems to complete the safety inspection process. The effects of streamlining the process and centralizing inspections closed the communication loop and removed inefficiencies that existed when using two systems.
Results:
After successful integration of Inspect and ServiceNow/Maximo, tickets are automatically opened when a deficiency is identified in Inspect, and those deficiencies automatically resolve when the ticket closes. The resolution of Facilities-related deficiencies saw a remarkable improvement with greater than 90% compliance in incidents closed within the designated timeframe, a vast improvement from when deficiencies were 60-90 days (or more) past due. UCSF Health's experience with this integration serves as a compelling example for other institutions seeking to optimize their safety inspection procedures and enhance overall safety practices.